We've always heard of the phrase, "the customer is always right". It's not so much as a protection for grumpy, demanding customers as it is a lesson on sensitivity for the businessman. You see, even the most frustrated, out-of-place customer comes from a place of reason – customers have needs, expectations, standards, and emotions. These are the factors we can tweak to give them better treatment and thus a better customer experience.
According to technology corporation, Oracle, almost three-quarters of business executives believe that customer experience influences a customer's willingness to be a loyal advocate. Therefore, it doesn't just stop with offering them good products or fast service – you have to be good in doing it to them, and guiding them every step of the way.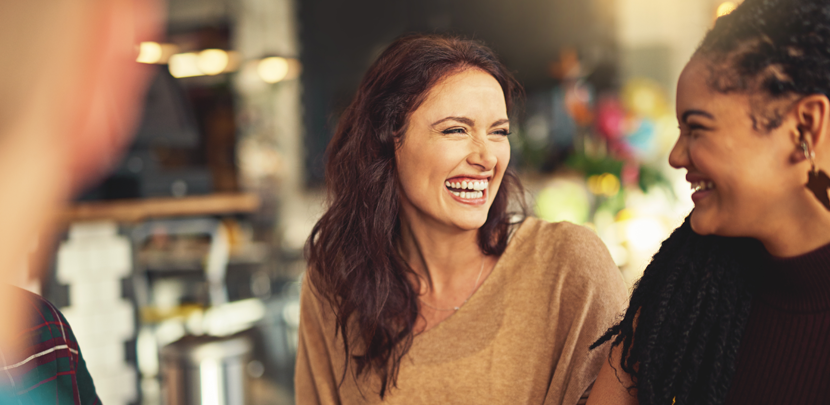 So how do you go about this?
Listen to your customers
Customers, no matter how shy or outgoing they may be, want to be heard. Not one businessman can assume what their buyers or patrons might be thinking. Instead of doing random research, let them tell you directly what they feel towards your brand or services.
A study shows that 68% of consumers would rather tell other people about their bad customer experience by posting it online rather than relaying the business proprietor. This is what you need to avoid. Measure their feedback by administering post-purchase surveys or metrics that gauge your customer perception towards your brand.
Also, no visitor likes to be treated as if they were a distraction when they come into your establishment. Unfortunately, always being up and ready to receive them can prove inefficient for any staff. You can opt to hire a digital receptionist instead through services such as those in Greetly to better officiate incoming visitors and help them get through their agenda faster.
Go the extra mile with them
While it's basic to focus on how to improve your brand, your product, and your image, it is also highly recommended and greatly applauded when companies go the extra mile with their customers.
For example, establishments that offer extra services to differently-abled members of the society broaden their reach by becoming more accessible. During special occasions like Halloween, Thanksgiving, or Christmas Day, companies join in the hurrah by hosting special events or even responding to special letters from children, as recently done by Sainsbury's in the UK and even NASA.
You can even take an extra step towards imbibing a personal advocacy, as part of your social responsibility. Innovate where you can. Employ the best technology available so your customers see that you are willing to go forward and be updated to give the best service possible.
It may not reflect directly to your figures and charts, but it shows that your brand genuinely cares for the people and the environment. It gives off the impression that you think long-term, and actually exert effort to become enjoyable and at the same time sustainable.
Grow Your Digital Support
Harvard Business Review cites reduction of customer effort as the most important element of customer loyalty.

Instead of investing in fancy technology and all sorts of digital bells and whistles, take time to make things easier for your customers.

Want a quick solution?

Identify common choke points and look for proactive ways to correct them. Build an interactive FAQ section, invest in a chatbot, or add a digital receptionist like Greetly to reduce friction for your customers.

You'll be surprised how such a small change can dramatically increase your conversion and boost your sales.
Resolve the system, not the problem
When we receive feedback, no matter how positive or negative it may be, we usually give appraisals and apprehensions accordingly; the members doing good gets praised, while members doing bad gets reprimanded. While this is very reasonable, you as the team leader have to acknowledge that positive and negative reactions come from the entire team, and therefore are caused the same customer touch points.
If a customer feels displeased that they weren't even welcomed properly, or that customer service didn't respond well to their inquiry, then it isn't just that department's fault. You have to strategize and employ a framework that applies to the whole system.
Free your team from bottlenecks by making everyone accountable, and from unnecessary tasks. Instead of hiring someone to be always ready to receive calls, get auto-response software to respond and course questions neatly. Instead of hiring someone to wait at your company desk, get a management tool to dispense visitor badges to track their transaction easily. Make your team members well-oriented and united by doing what matters most.
Conclusion
Businesses today can be too quick to dismiss customer sentiments in place of other priorities such as product development or online brand management. But being up-to-date doesn't already mean that you're close with your market. Hear them out, leave your side of the desk and interact with them, and improve your brand from their point of view.